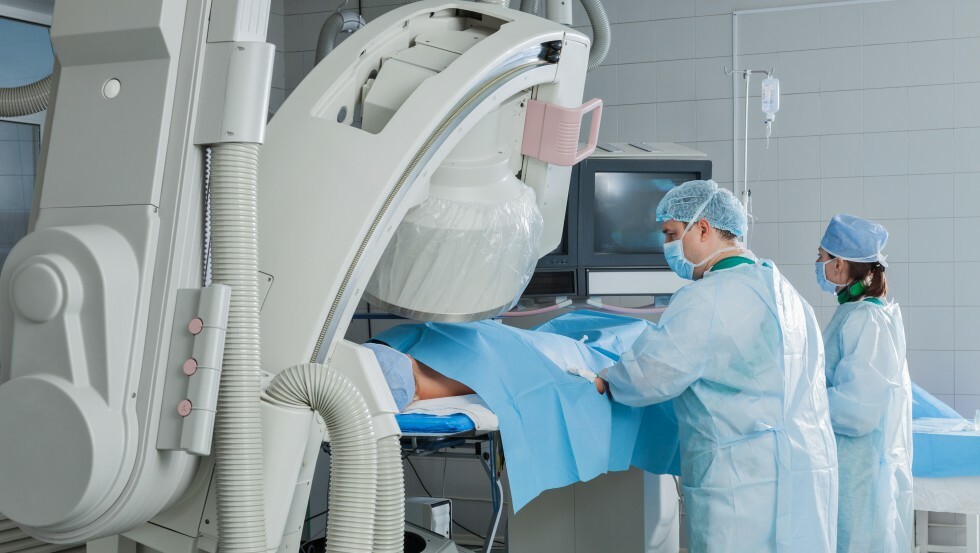 Our highly skilled interventional radiologists use state-of-the-art equipment and techniques to provide exceptional care, offering minimally invasive procedures with benefits such as reduced pain, shorter recovery times, and lower risk of complications compared to traditional surgery. Here are some of the interventional radiology services we offer:
Our Interventional Radiology Services:
Vascular Interventions: We perform procedures such as angioplasty, stenting, embolization, and thrombolysis to treat conditions like blocked arteries, aneurysms, and deep vein thrombosis.
Interventional Oncology: Specializing in minimally invasive procedures for liver, kidney, and lung cancer, we offer techniques such as tumor ablation, chemoembolization, and radioembolization.
Pain Management: Our innovative techniques, including nerve blocks, facet joint injections, and spinal cord stimulator placement, effectively alleviate pain caused by conditions like arthritis, herniated discs, and spinal stenosis.
Image-Guided Biopsies: Using real-time imaging, we perform precise biopsies to diagnose and stage various diseases, including cancer.
Women's Health Interventions: Our specialized interventions for women's health include uterine fibroid embolization (UFE) and minimally invasive procedures for pelvic congestion syndrome and varicocele.
Musculoskeletal Interventions: Our interventional radiologists provide targeted treatments for musculoskeletal conditions, including joint injections, nerve blocks, and vertebroplasty/kyphoplasty for spinal fractures.
At Professional Radiology, we prioritize patient comfort, safety, and well-being. Our compassionate team is dedicated to providing personalized care, ensuring that each patient receives the attention and support they deserve throughout their interventional radiology journey.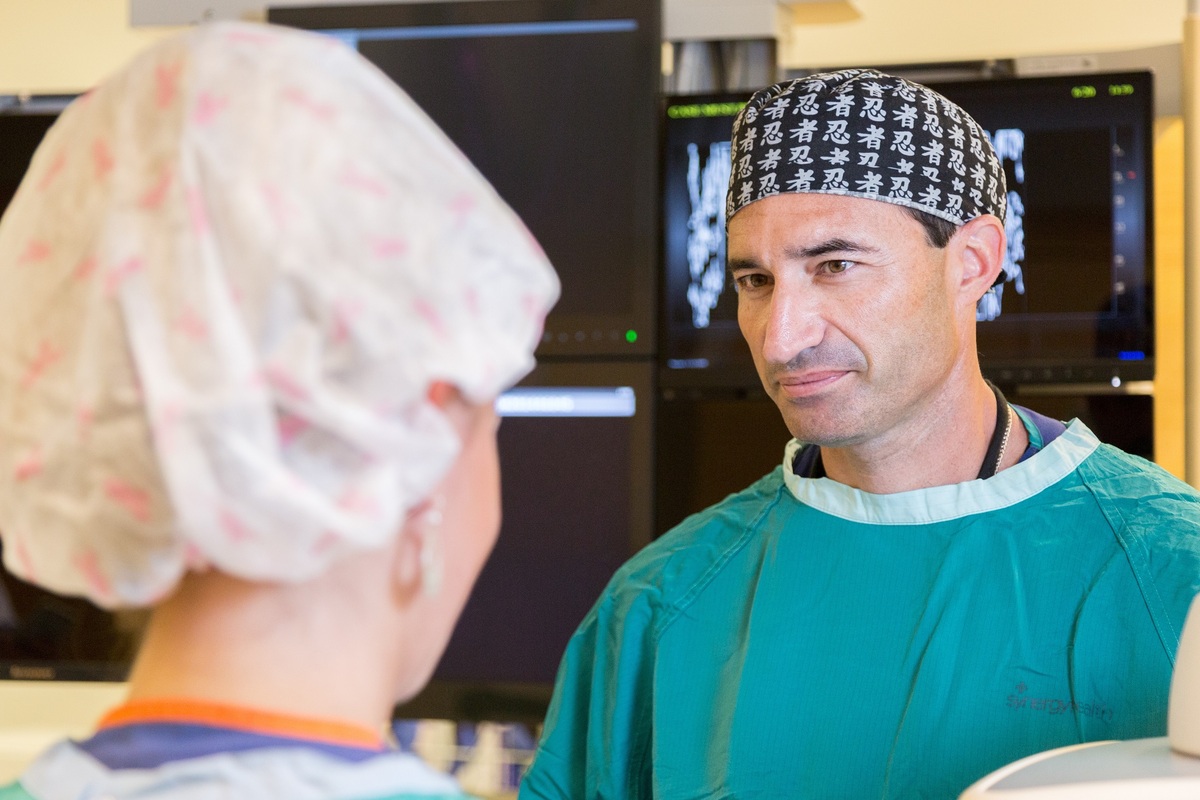 Areas where PRI has been a local leader include the following:
PRI's interventional radiology has led the city in the development and promotion of the treatment of uterine fibroids, providing uterine artery embolization since 1999. Our interventional specialists also have the most experience in our region in the treatment of pelvic hypertension/congestion by gonadal vein embolization. Pelvic hypertension/congestion can be a frequent cause of pelvic pain in women.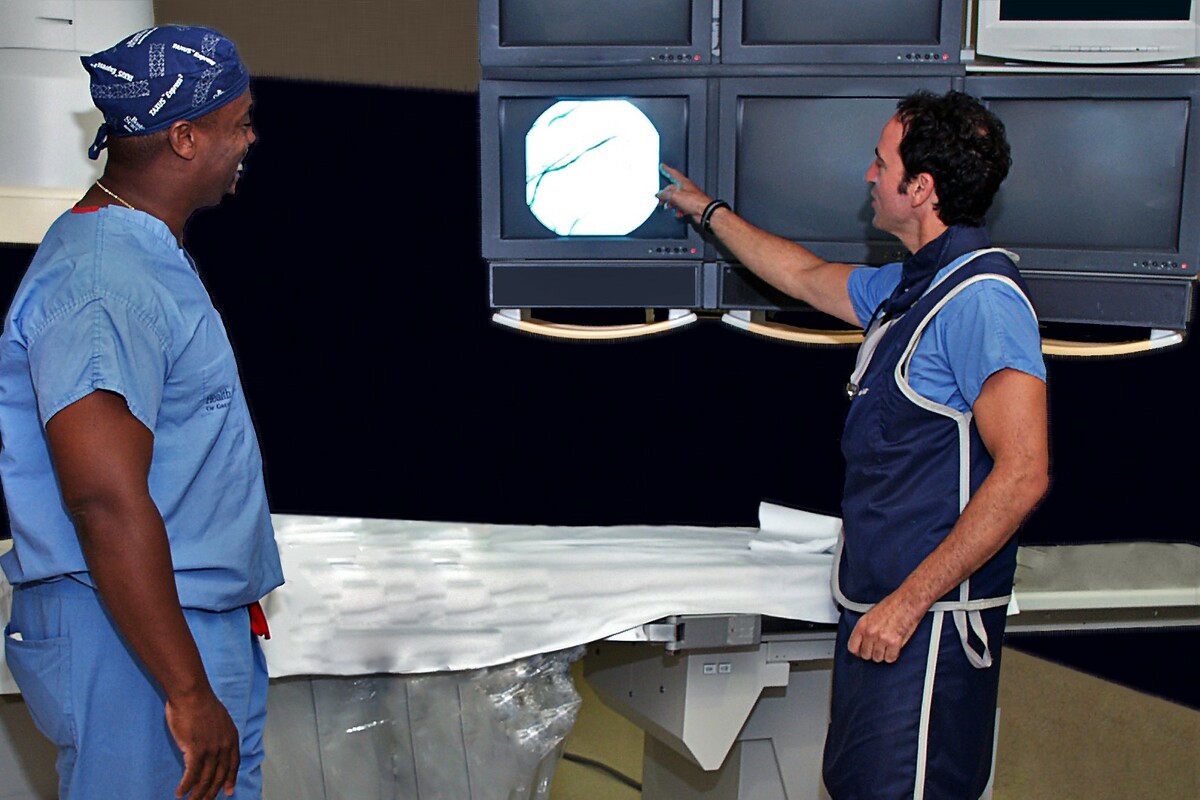 Additionally, PRI's Interventional Service was the first in the Tristate area to perform radiofrequency ablation and cryoablation of renal cell cancers, in cooperation with urologists. PRI continues to do the highest volume of cryoablations of renal cell cancers in the region.
PRI was the first in the Tristate area to perform life-saving mechanical thrombectomy for pulmonary embolus. PRI also performs pulmonary artery thrombolysis for pulmonary embolus.
PRI also performs a large number of renal interventional proceduresl. These include CO2 arteriography, angioplasty, transplant artery stent placement and percutaneous stent placement. In addition, dialysis graft maintenance with angioplasty and thrombectomy is also an area of expertise, as is placement of tunneled catheters for dialysis.
Other common procedures done by PRI include port placement for chemotherapy, radiofrequency ablation for liver tumors, chemoembolization of tumors, and transjugular intrahepatic portosystemic shunts for portal hypertension.
See our Interventional FAQs for more information.